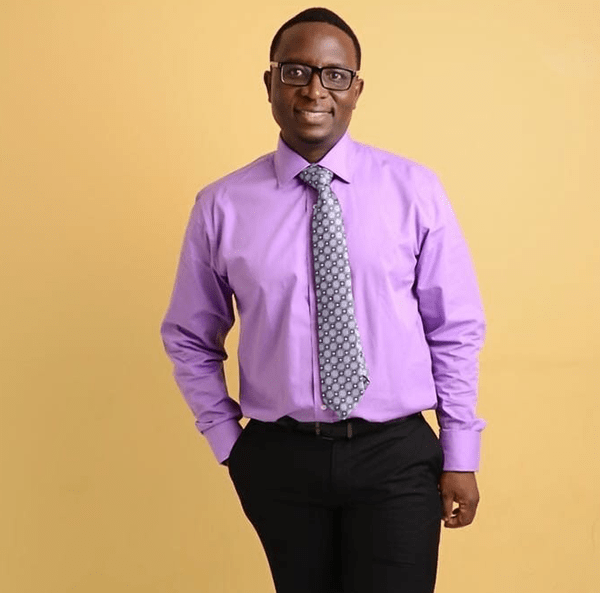 Never Gunje
Clinical Director, Senior Physiotherapist
Qualifications
Qualifications MSc Physiotherapy & Management, BSc Hons Physiotherapy,
PGCert HCPC Registered Physiotherapist
About Never Gunje
Hope Physiotherapy Clinic is owned and run by Mr Never Gunje. Never is a Chartered Physiotherapist with extensive international experience of treating patients with musculoskeletal disorders and neurological conditions since 1995.
Area of Expertise
He has a wealth of experience treating acute and chronic conditions including back pain, neck pain, shoulder, and knee pain as well as sporting injuries. Never also has a special interest and vast experience in treating neurological conditions such as Parkinson's Disease, Stroke, MS and Brain Injuries. You will be treated by Never for MSK Physiotherapy, Neuro Physiotherapy and Sports Massage.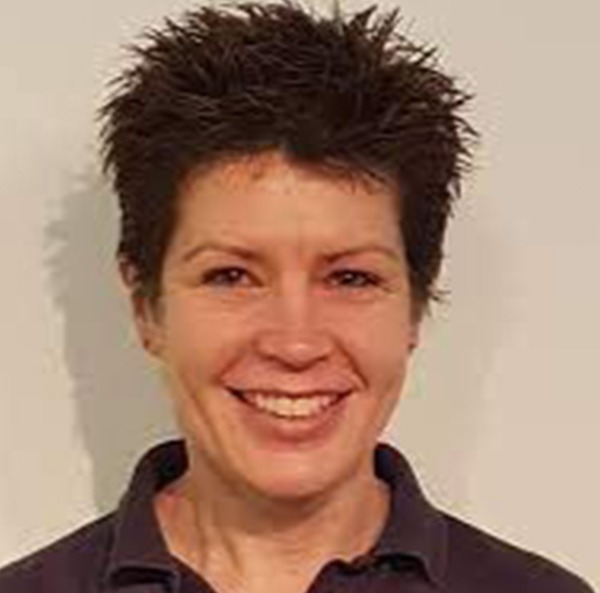 Sarah Neaves
Senior Physiotherapist & Clinical Lead
Qualifications
(Grad Dip Phys) MCSP MAPPI, HCPC – Registered Physiotherapist
About Sarah
Sarah qualified in 1986 from Guys Hospital School of Physiotherapy. After working in London hospitals for 4 years, she gained further experience at RNH Haslar, Exmouth hospital, GP medical practice, and with The MOD in Germany.
Outside work, Sarah enjoys keeping fit with Pilates, running and, tennis.
Area of Expertise
Sarah has developed her skills within musculoskeletal physiotherapy treating joint and soft tissue conditions, with a special interest in spinal pain; ergonomics, and core stability. She is also a fully certified Pilates instructor with the APPI (The Australian Physiotherapy and Pilates Institute) and teaches in a class or 1:1 setting.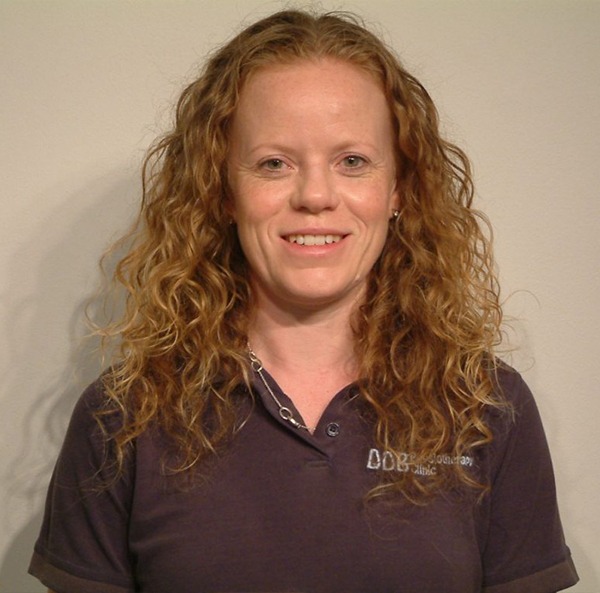 Jenny Cooper
Senior Physiotherapist & Women's Health Specialist
Qualifications
MSC MCSP POGP, HCPC Registered Physiotherapist
About Jenny
Jenny graduated in 2000 from Glasgow Caledonian University, she has since worked within the NHS at Royal Berkshire Hospital,and Guys and St Thomas's, London before specialising in MSK and Women's Health at Epsom General Hospital, Surrey.

Jenny is an experienced Musculoskeletal Physiotherapist with a specialist interest in Women's Health. Her patients often remark on her caring personality and ability to put them at ease during an appointment.

In her spare time she enjoys sailing, SUP, running, hiking, playing the piano and spending time with her family.
Area of Expertise
Jenny treats sports injuries, acute and chronic conditions, neck and back complaints including whiplash injuries.

She specialises in treating antenatal and postnatal back pain, Pelvic girdle pain, diastasis, bladder and pelvic floor dysfunction, prolapse symptoms, incontinence issues and OAB (overactive bladder).

She has a wealth of knowledge in Women's health issues through all stages from pregnancy to return to fitness, menopause and post-op gynaecology procedures.

Jenny is an affiliate member of POGP.
Suzy Brooker
Clinic Lead, Senior Physiotherapist
Qualifications
(BSC (HONS) MCSP AACP ,HCPC registered Physiotherapist)
About Suzy Brooker
Suzy graduated in 2003 from the University of Southampton with honours. She has worked within Portsmouth hospitals as a staff grade Physiotherapist for 2 years before specialising in orthopedics. She has worked extensively with Hampshire rugby and London Irish rugby teams in the past and has a keen interest in sporting injuries and rehab, specialising in sporting injuries and orthopedic conditions as well as complex multi-trauma rehab.
Suzy has always loved sport. Swimming at a national level as a teenager and at the international level as a Master.
Area of Expertise
Suzy has a passion for hydrotherapy, and uses this often in her treatment, having been a national-level swimmer in her youth. A very hands-on Physiotherapist who gets excellent results and recovery with patients, she is also a qualified acupuncturist and a member of AACP.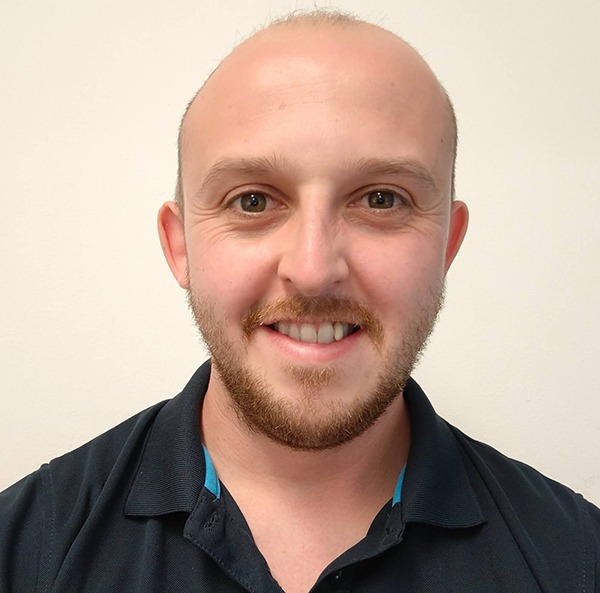 Daniel Meade
Chartered Physiotherapist
Qualifications
(BSc (Hons), MSc (pre reg) ,HCPC registered Physiotherapist)
About Daniel
Dan completed his BSc in Sports Therapy and is currently completing his MSc in Physiotherapy. He currently works as an Acute Team Lead within the Acute and Emergency Medicine Departments at Hampshire Hospitals Foundation NHS Trust.
Dan provides a hands-on and exercise-based approach, priding himself on his passionate, flexible, and personalised approach to all those under his care.
When not working Dan's passions include football and running (5 and 10 KM distances). As a result, he has a keen interest in treating lower limb injuries in runners.
Area of Expertise
Dan has a comprehensive background both within the NHS acute and outpatient settings. He has also worked in professional sport having worked previously within the MK Dons and Portsmouth Football Club Academies.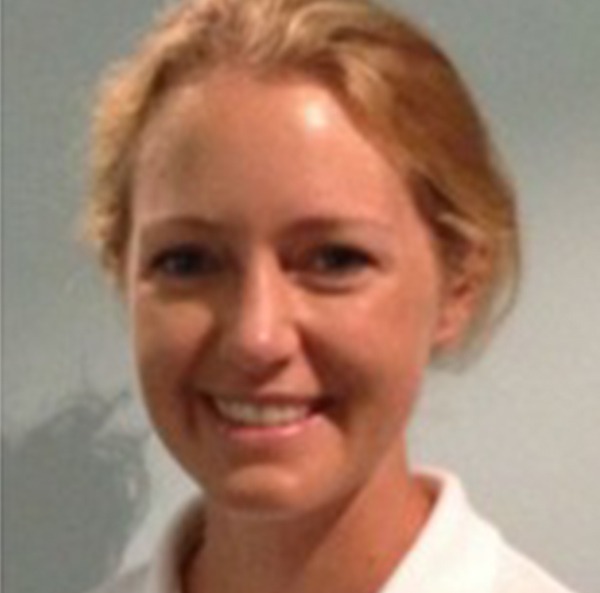 Qualifications
MSc Osteopathy Distinction
About Dawn Hammond
Dawn studied osteopathy at the University College of Osteopathy and graduated with Distinction and the Principal's prize for clinical excellence in 2012.
She treats people of all ages including pregnant ladies, the elderly, and children, Dawn has a special talent for calming nervous patients.
In her spare time, Dawn enjoys spending time with her family, cycling, stand-up paddleboarding, surfing, and skiing.
Area of Expertise
Dawn has further enhanced her osteopathic training to practice traditional/classical osteopathy completing a year-long course at the British Institute of Osteopathy.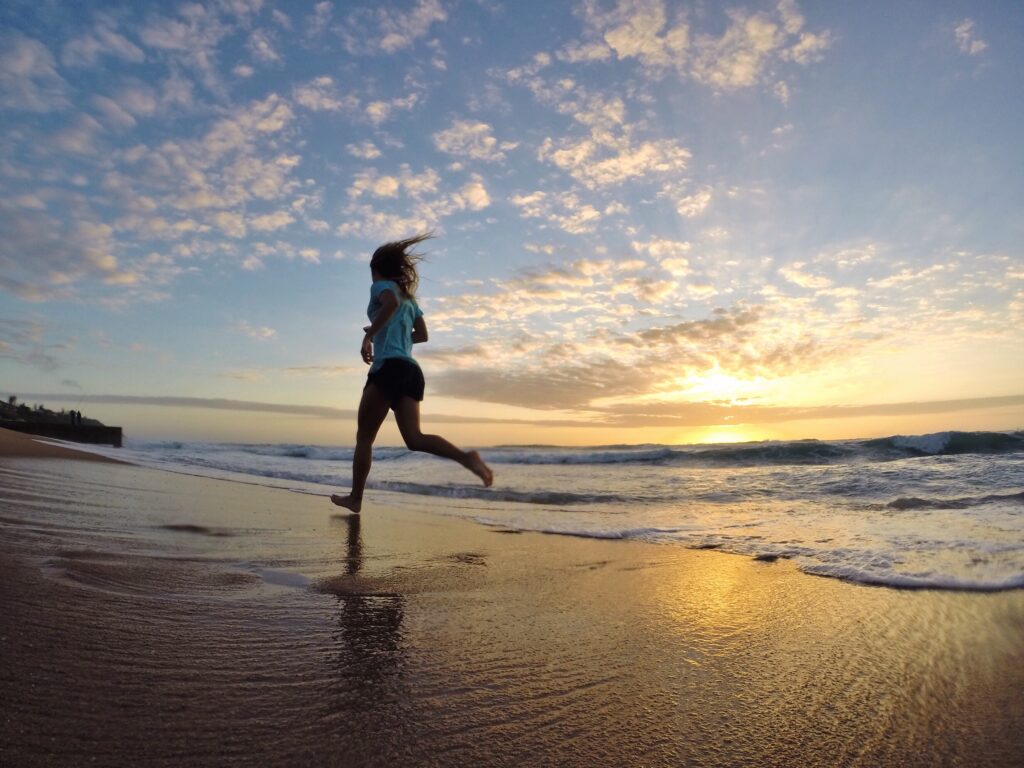 Nicola Robertson
Holistic Therapists
Qualifications
BSc Hons Health Studies DipHE Military Nursing Studies, Registered
General Nurse, Member of Federation of Holistic Therapists
About Nichola
Nichola is an experienced, highly qualified, and extremely caring Registered Nurse within the NHS, having completed a varied career in a wide range of environments during her time serving in The Army.
Area of Expertise
Therapeutic Massage, Aromatherapy, Hot Stone Massage, Thermal Auricular Therapy (Ear Candling), Indian Head Massage, Swedish Massage, Reflexology, Reiki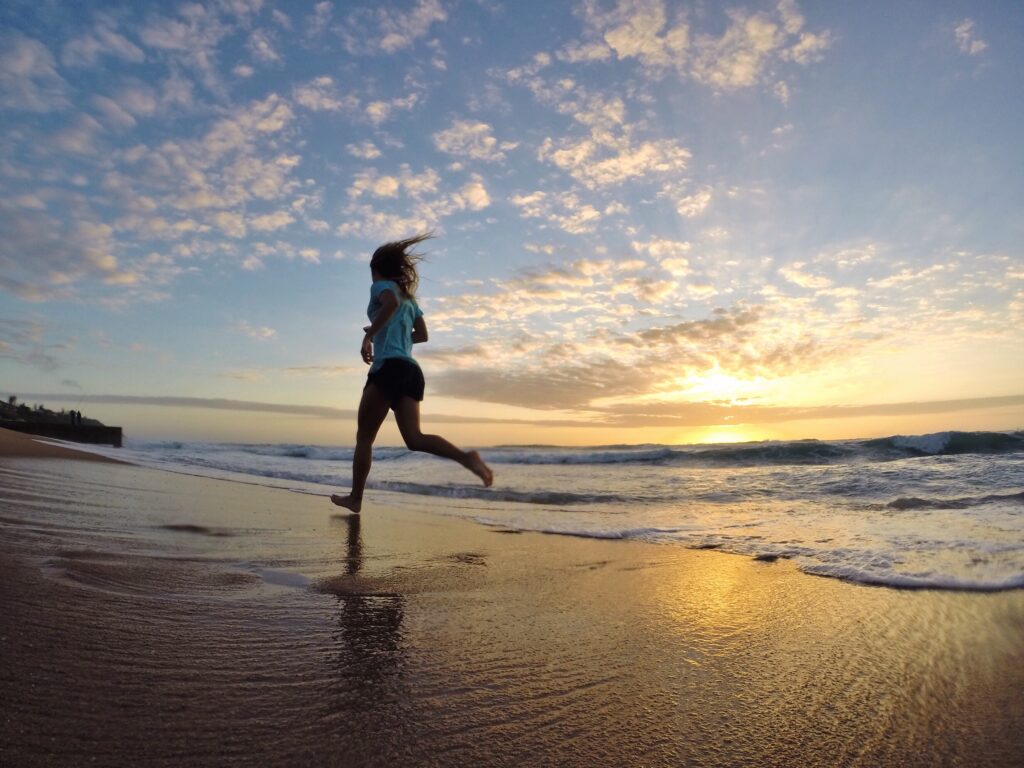 Christine Leach
Holistic Therapists
Qualifications
Member of Federation of Holistic Therapists, Diploma in Manual Lymphatic Drainage, Diploma in Oncology Massage, Qualified Eden Energy Practitioner, Qualified Reiki Practitioner
About Christine
Christine is one of our holistic therapists, her calm and reassuring manner, honed over many years of practice leaves her patients feeling relaxed and rejuvenated.
Area of Expertise
Manual Lymphatic Drainage, Therapeutic Massage, Swedish Massage, Reiki, Reflexology, Eden Energy, Acupressure,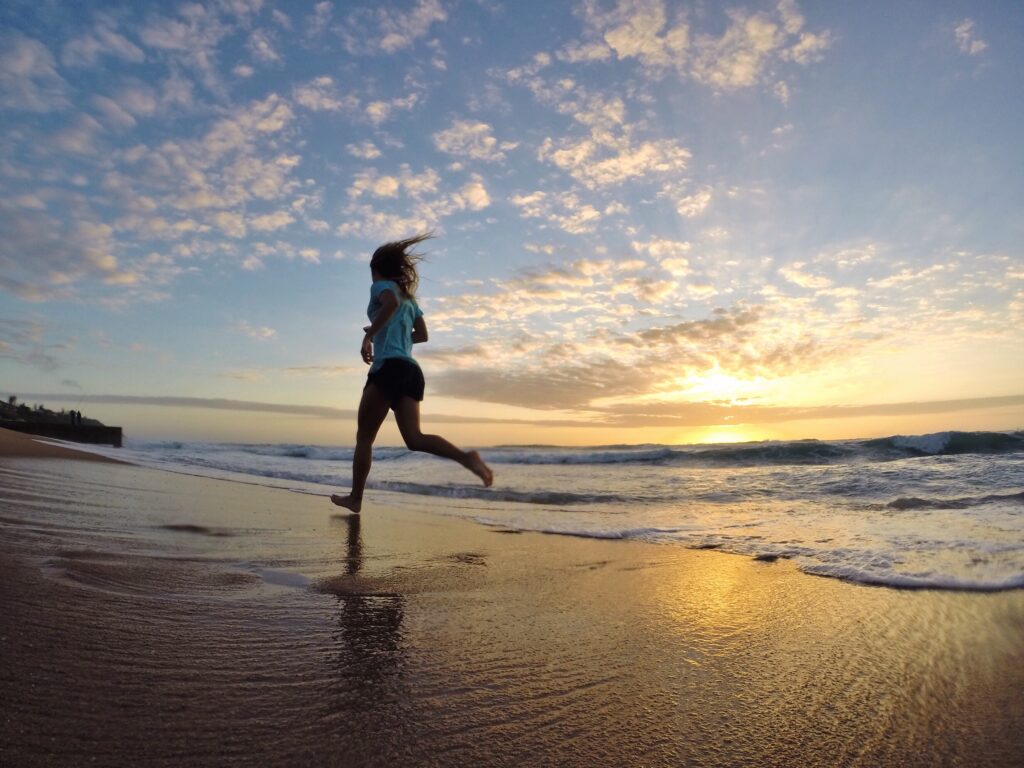 Alex Lillie
Foot Health Practitioner
Qualifications
BSc Hons Biology DipHP MCFHP MAFHP Member of The British Association of Foot Health Professionals
About Alex
Alex qualified as a Foot Health Practitioner at The SAME Institute after working for The NHS caring for patients in the community. Alex is passionate about foot health and patient care and has a huge amount of experience treating patients with additional needs.
Area of Expertise
In growing nails, Corns & Calluses, Warts & Verrucae, Cutting and filing nails, Dry & Thickened Skin, Cracked heels, Reduction of thick nails, Neurovascular Assessments, Fungal & Viral skin infections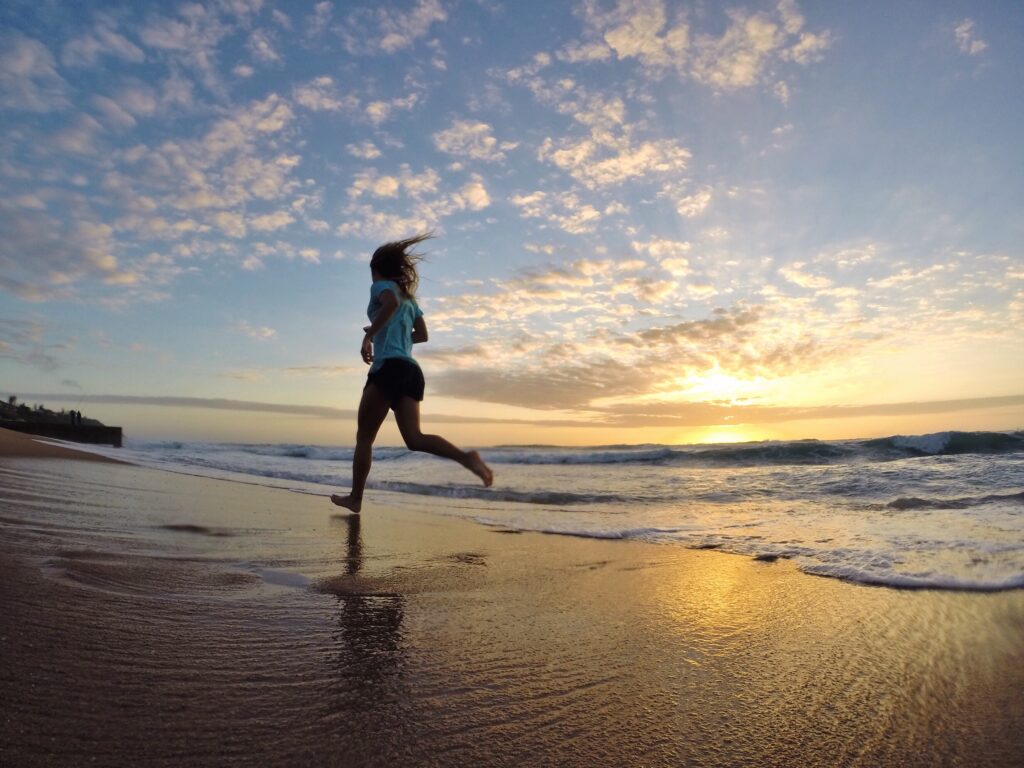 Kirsty Davidson
Senior Physiotherapist
Qualifications
BSc Hons Physiotherapy HCPC registered Physiotherapist
About Kirsty
Kirsty graduated in 2006 from The University of East London with honours. Having served in The Royal Navy, worked within the NHS, and private practice, Kirsty brings a wealth of experience and expertise to the management of any orthopaedic or musculoskeletal issues.
Outside work, Kirsty loves travel and keeping fit with cycling, running, and windsurfing.
Area of Expertise
Kirsty is a highly skilled orthopaedic and musculoskeletal physiotherapist; she is also a qualified Pilates instructor and offers Acupuncture and Sports Massage therapy.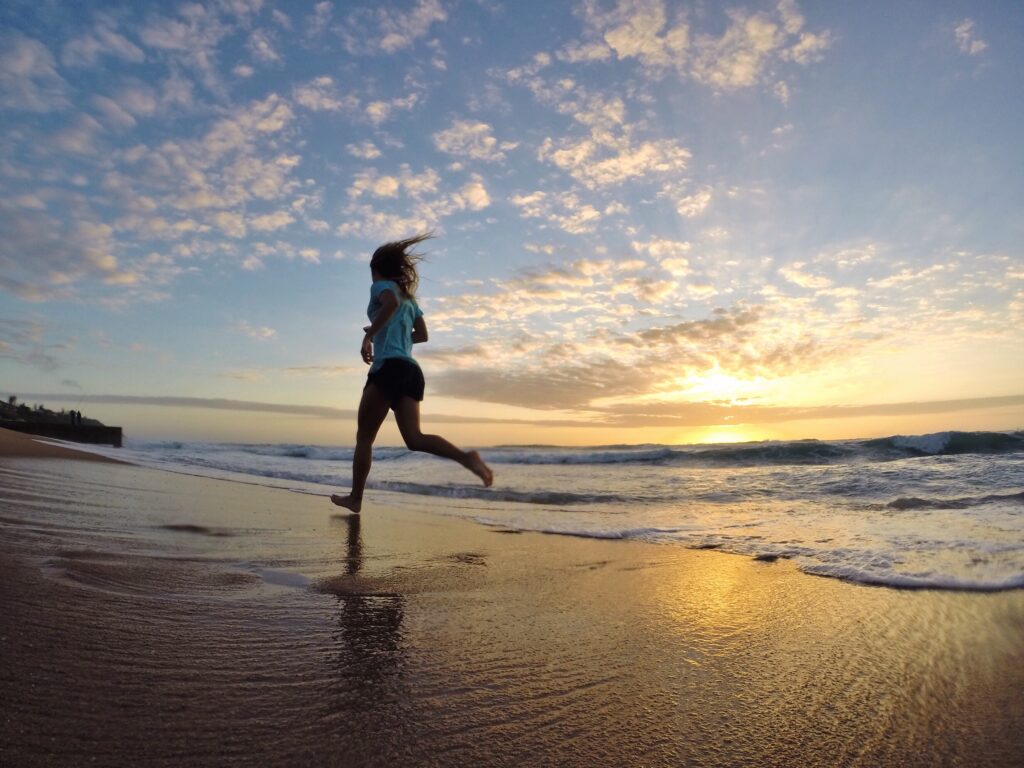 Warrick Schmidt
Senior Physiotherapist
Qualifications
BSc Hons Physiotherapy, BSc Hons Sports Therapy and Rehabilitation, HCPC Registered Physiotherapist
About Warrick
Warrick graduated in 2012 from University of the West of England with BSc Hons in Sports Therapy and Rehabilitation.  He later graduated in 2017 from Bournemouth University with BSc Hons in Physiotherapy.  Having worked in private practice and within the MoD, Warrick is a fantastic all-round Physiotherapist with a special interest in sports injury rehabilitation.  
Area of Expertise
Warrick has a comprehensive background working with private patients and military personnel.  He specialises in Musculoskeletal and Sport related injury rehabilitation providing hands on therapy and acupuncture and excellent patient education.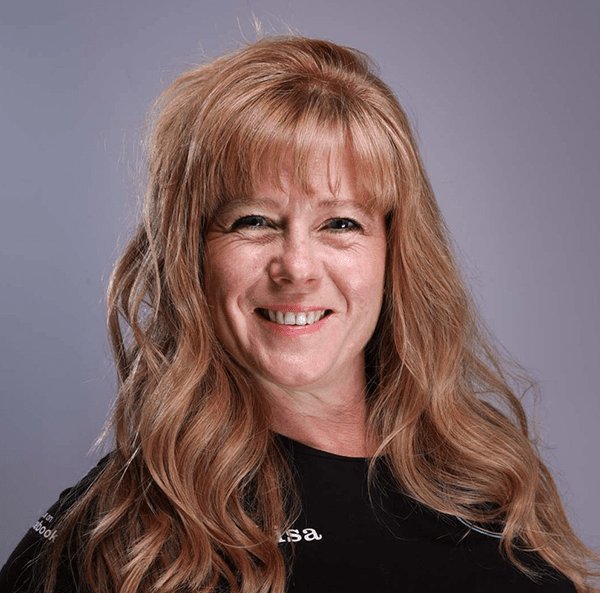 Lisa Lingard
Sports Massage Therapist & Pilates Instructor
Qualifications
Level 3 extended Diploma in Sports Massage
Mat based Pilates, Advances Pilates, Pilates Progressions
About Lisa
Lisa has worked in the fitness industry for over 20 years and is a qualified Sports Massage Therapist and Pilates Instructor.  Lisa's experience, passion and energy makes her a great addition to the team, and she is dedicated to the goals and requirements of her clients.  Outside of work, Lisa enjoys a wide range of outdoor pursuits including walking her dogs, horse riding, skiing, mountain biking, and bodyboarding.
Area of Expertise
Lisa's expertise is in the world of fitness - she has been a fitness instructor for over 20 years and specialises in Pilates, dance fitness, and Sports Massage.  
Lisa provides Sports Massage and Pilates at Hope Physiotherapy - from chair based to advanced and everything in between!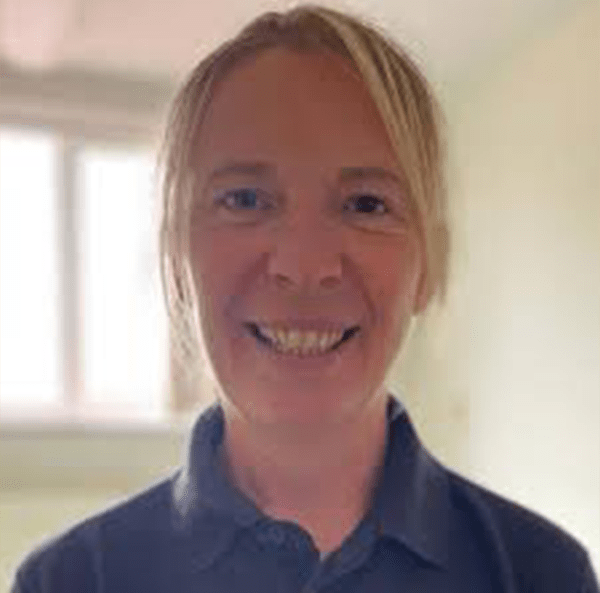 Victoria Smith
Physiotherapist
Qualifications
BSc (hons) Physiotherapy MCSP HCPC
Musculoskeletal Injection
SOMM Foundation Musculoskeletal Medicine Course
About Victoria
Victoria has been a Physiotherapist for over 24 years having graduated with BSc Hons in Physiotherapy. She has a vast wealth of experience having worked in teh private sector and the NHS. Victoria provides Joint Injection Therapy using corticosteroid and Hyaluronic Acid (Durolane) to treat the pain and inflamation caused by a variety of upper and lower limb conditions.
Outside of work, Victoria is a Mum to 3 children and enjoys running, cooking, and waterskiing!
Area of Expertise
Victoria is Specialist Physiotherapist who runs Joint Injection Therapy clinic for a variety of upper and lower limb conditions. She has been a Physiotherapist in the private sector, and NHS for over 24 years and specialises in conditions relating to the hips.
FREQUENTLY ASKED QUESTIONS
Do I need to see my GP first?
No, you do not need a referral from The NHS to start your treatment with us. Unless you are using private insurance and they specify otherwise, we will see you without the need for any delay.
What shall I wear?
Wear something comfortable and appropriate for the area of your injury to be assessed - e.g. shorts for a knee injury. We understand that some people can be nervous or put off by the thought of an examination, please be assured that we are professionals and your modesty will be respected at all times.
When do I pay?
Payment is requested at the time of booking your appointment so that we can dedicate every last minute of our time with you to treatment and not admin.
Our preferred method of payment is via Bacs Transfer, but we also accept card and cash payments in the clinic if that's preferred. Should you need to cancel or reschedule your appointment, please provide us with a minimum of 24 hours' notice as non-attended appointments and short notice cancelations are subject to the full charge being invoiced to the patient.
If you have private health insurance, we will deal with your referring company direct in the majority of cases.Printed receipts are available upon request.
Our fees can be seen here .
Do I need to bring anything with me?
If you have had any tests or investigations related to your problem (like a scan or X Ray), it can be helpful to bring these along.
How many sessions will I need?
This will depend on factors such as:
How long you've had a problem

The severity of your symptoms and condition

What you want to be able to do? For example, a person wishing to get back to training for a specific sport or event may require a longer course of treatment for a knee injury than an office worker who spends a lot of time sitting.
A standard course of physiotherapy would be around 3-5 sessions but this can vary.  A client with a minor injury or someone seeking advice on what they should and shouldn't be doing in relation to their condition might just need 1-2 sessions covering specific exercises to do themselves at home.  However, a client requiring post-operative treatment or neuro physio for stroke recovery may require treatment over a longer period. 
​We pride ourselves on transparency and honesty at Hope Physiotherapy Clinic, you can be assured that we will not extend your treatment unnecessarily.
Pompey Health & Fitness Club,
422 Copnor Road, Portsmouth, PO3 5EW
1 Pier Street, Lee On The Solent,
PO13 9LD
I've been here with a shoulder injury and in only a few sessions, I've seen huge improvement. Warwick really know his stuff and has helped me in my recovery
Kirsty Davidson has treated me for some time after different surgeries. She is efficient, thorough and friendly and has been a great help to me. I highly recommend her.
I have been to Hope Physiotherapy for over a year. The massage l receive from Nicky has helped to kept me mobile. She is very professional but not condescending or arrogant. She has great empathy and can adapt her massages to whatever is needed. I especially like the hot coals massages. I would recommend this lady without a fault, she is the standard by which all should be measured
From the moment you enter the clinic from the receptionist to the therapist everyone was so friendly, kind and helpful. Sarah (physiotherapist) was very knowledgeable and made me feel at ease. She explained everything thoroughly. I highly recommend Hope Physiotherapy
I had excellent service today at Hope in Lee on Solent . I needed a steroid injection for knee pain. This was done by Victoria, quickly and efficiently and most of all painlessly
Appointment made very quickly-reception very friendly and welcoming. Physiotherapist, Sarah,was extremely helpful and patient,and kind. Follow up telephone calls to check on my progress. Fully recommended.
The best physiotherapists you'll find anywhere. A wealth of experience
Excellent and professional service. Kirsty has helped me immensely following a car accident and reduced pain and improved mobility in the affected areas in our sessions. Comfortable and welcoming environment, would happily recommend to anyone in need of a physio. Having previously had treatment from NHS physiotherapy the improvement is so much better in fewer sessions. Thank you.
Suzie has been absolutely fantastic! She has treated me for a few months and I'm not sure where I would be if I hadn't had her help and support. She is someone I have recommended, and will continue to do so in the future.
First appointment with Osteopath Dawn who put me at my ease, she took a full history of the 'problem' before treatment, I came away with advice and exercises. Very happy to go again for follow up.
Jenny has been just brilliant! After months of pain she quickly diagnosed my knee problem and set to work on helping me with the right exercises. I have now been discharged and delighted to be back to taking long walks and being pain free. Thank you Jenny
I have struggled on and off for a few years with the same pain in my body, just a couple of sessions has reduced the pain to just a niggle, and as long as I follow the advice that niggle will be gone very soon. I actually felt Never listened to me rather than jump to conclusions. If you are looking for a friendly, extremely knowledgeable Physio I recommend Hope.
Never is an extraordinary man and a very special Physio. I broke my neck in 4 places in a terrible accident only 6 months ago, finding Never was one of the single biggest and luckiest things I have done. His skills are remarkable and go way beyond just basic physiotherapy care. He has brought me back to full fitness after just a few visits. The people of Portsmouth are indeed very lucky to have this caring and highly professional qualified man here in the city.
Never the physiotherapist is very professional and knowledgeable. He puts you at ease and he provides very helpful advice in a very friendly way. He offers a 15-minute free online consultation bookable via his website, so this is helpful if you are unsure what to book. I would highly recommend! Many thanks!
For 30+ years I have been having this backache almost on daily basis. During the years it was diagnosed as spondylolisthesis. I was told to exercise, do physio, or undergo an operation. I went from one physio' to another and exercised to no avail. Then a couple of years ago I went to hope physio when it was so bad, I barely could walk. A few days after the pain started to subside and now I am completely pain-free. thank you so much, ever so grateful.
Never treated me after I had for a major rotator cuff repair. My surgeon warned that I might not get all the movement back. Never was happy to work hard with me to ensure that actually I did get almost 100% movement back. He tailored exercises to my needs and was so supportive, and positive that I would succeed. He really understands shoulders and this meant that he provided me with the most appropriate exercises. Thank you so much Never, Totally recommended.